The workers' comp services business is brutally competitive; a shrinking pie fought over by increasingly aggressive vendors, each striving to differentiate and demonstrate value.
Smaller players and newer entrants are pushing hard, attempting to show how their approach/service model/pricing/technology is better than more-established competitors'. This is keeping the big players on their toes, forcing them to improve, revise, deliver, respond…even innovate.
I can't – and wouldn't – fault any vendor for its efforts to differentiate. For buyers, the key is to discern which "differentiators" are actually useful, and which are just marketing-speak intended to make the vendor's business model viable.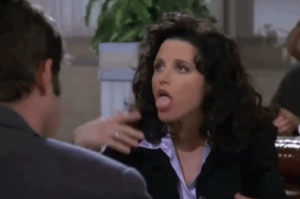 Blah blah blah blah blah…blah
A couple ideas may help separate the real from the flashy.
First – what problem does this solve? and is that your's, or the vendor's?
I'd suggest buyers can cut to the core if they ask:
is this is going to decrease my combined ratio?
by how much over what time period?
at what internal cost? and
how – exactly – is it better, and by how much, than my present approach.
Second, what proof statements is the vendor using to get your attention?
Are they comparing their "results" to industry leaders? If so,
Where – exactly – are they getting the data re the leaders' results?
What is the basis for comparison – are the types of claims, patient demographics, injury types and severity, diagnoses, co-morbidities, employer types, and jurisdictions the same for the new vendor and the industry leaders?
Does the new entrant have enough claims (that are similar to its competitors) for the comparison to be statistically valid?
Finally, dig deep into the methodology and thinking behind the vendor's approach. Do they really understand at a deep level the problem they are solving, and can they clearly articulate:
the causes and origination of the problem (e.g. facility costs are increasing due to revenue maximization efforts by healthcare systems driven by financial pressures)
why the current solutions do not meet the buyer's needs (e.g. broad-based WC PPOs have little negotiating leverage, don't assess quality, and benefit from high prices and lots of services), and
how their solution is better, sustainable, and where and how it integrates into the buyers' operations, processes, and technology and is consistent with regulatory requirements.
What does this mean for you?
This is not to say there aren't better answers out there – indeed there are.
The key is to quickly identify solutions with real potential to solve your problem, as opposed to those that solve the vendor's.