After too many months of doom-scrolling catastrophic weather events, rising inflation, ridiculously high medical costs, Russian fascism, social media wars over gender issues and elected officials that can't seem to do anything but campaign for their next election, I'm starting to get just a little optimistic…
The economy…is doing pretty darn well. (Most of the below from Scott Galloway)
Employment has risen every month this year and we added more than 500,000 jobs in July
The unemployment rate is near a 50-year low.
Family spending – which accounts for 70% of the economy – has increased five of the last six months.
Two out of three companies in the S&P three companies have beaten Wall Street's revenue estimates, and three in four have beaten earnings estimates.
According to one economist peoples' fears are "completely at odds with the reality. I've never seen a disjunction between the data and the general vibe quite as large as I saw."
yeah, inflation…but it was lower in July than June, and gas prices are down 20% from their high earlier this year…
Congress is actually getting a LOT done.
The just-passed Inflation Reduction Act will:
lower seniors' drug costs

In 2023 Medicare recipients' insulin co-payments are capped at $35 a month.
In 2024, the 1.3 million recipients that qualify for "catastrophic coverage" benefit won't have to pay 5% of the cost of every prescription
In 2025, out-of-pocket costs for drugs are capped at $2,000 annually.
Oh, and the legislation also kept 13 million folks' health insurance premiums affordable, which will keep more of us alive.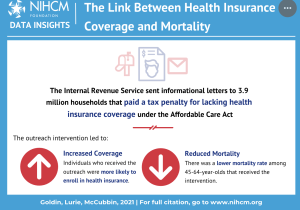 On the state level, it's not just stupid waste-of-time caterwauling about gender issues… Colorado just passed bi-partisan legislation that "prevents hospitals or their collectors from initiating or pursuing debt collection from a patient if the hospital's website was not in compliance with the Centers for Medicare and Medicaid Services (CMS)' price transparency requirements at the time services were delivered"
Kudos to Colorado's legislators for doing something Congress SHOULD HAVE DONE – put some damn sharp teeth in hospital price transparency legislation.
What does this mean for you?
Things are better than some would have you believe!