Several weeks ago Massachusetts' Attorney General's office put out a press release noting work comp PBM Optum had settled a civil case by paying $5.8 million and agreeing to "implement additional procedures to prevent overcharges in the future under the workers' compensation insurance system. Optum Rx has also agreed to cooperate with the AG's Office regarding monitoring of future regulatory compliance."
Several clients contacted me to get my take, and as I'm involved in audits of multiple pharmacy programs any insights into the issue might be helpful.
The net – Massachusetts' work comp RX fee schedules' regulations are ridiculously difficult/impossible to implement, and Optum was treated unfairly by the AG's office.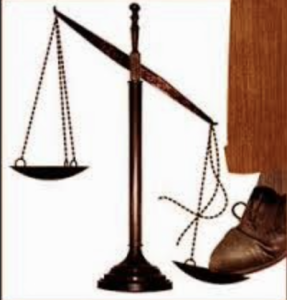 [note I've spent way too much time digging into this, and it is entirely possible I don't have the full story – largely because the AG's office chose to be unhelpful.]
I reached out to the AG's contact multiple times in an effort to better understand the issue; when I finally got a return call, it was, well, less than useful. The attorney told me he couldn't say anything beyond the press release due to the involvement of a confidential informant. [that's a pretty universal excuse for not engaging and one I found less than helpful; I wasn't asking how the AG learned about this, but rather specifically what Optum allegedly did wrong]
here's the key section of the AG's press release:
The settlement, filed in Suffolk Superior Court, resolves allegations that Optum Rx, in some circumstances, failed to apply various regulatory benchmarks – like the Federal Upper Limit for Medicare and the Massachusetts Maximum Allowable Cost – to its pricing determinations for certain workers' compensation insurance prescription drug charges.[emphasis added]
After some back and forth, in which I explained the release wasn't clear, he informed me [paraphrasing here] that "anyone who knows the Mass work comp pharmacy fee schedule understands the significance of the ACA FUL and Mass MAC…"
I got a bit huffy with his borderline rude retort, and informed the gentleman that in fact:
A) I did "know" the Mass WC Rx fee schedule;
B) I have a pretty solid understanding of pharmacy fee schedules and reimbursement in general; and
C) if I couldn't understand it, then I'm pretty sure most work comp payers and other stakeholders couldn't either.
So, I called contacts at Optum to get their side of the story.
The net is, according to Optum – and other PBMs I've spoken with – the fee schedule wording is unclear, subject to interpretation, neigh on impossible to implement and therefore highly problematic.
From Optum:
Defining and Implementing the Commonwealth's "Usual & Customary" definition – The provision as written is unclear and guidance on interpretation/implementation was not supplied in a manner that allowed all stakeholders to be successful.

101 CMR 331.02  – "Usual and Customary Charge. The lowest price that a provider charges or accepts from any payer for the same quantity of a drug on the same date of service, in Massachusetts, including but not limited to the shelf price, sale price, or advertised price for any drug including an over-the-counter drug. If an insurer and the provider have a contract that specifies that the insurer will pay an average or similarly computed fixed amount for multiple therapeutic categories of drugs with different acquisition costs, the fixed amount will not be the provider's usual and customary charge."

My take – this is nonsensical and impossible to manage – for a whole host of reasons.
Taking this literally, a PBM would have to A) know the amount accepted for reimbursement for B) each and every drug at C) each and every retail pharmacy. Note that the Commonwealth's definition of U&C specifies the "lowest price that a provider…accepts from any payer…" As PBMs and other payers don't instantly adjudicate claims and don't know what amount a retail pharmacy ultimately "accepts" for a particular script, there is no way to comply with this requirement. [retail pharmacy bills are rarely paid on the day the script is dispensed, but paid in accordance with each PBM contract – it could be weekly, biweekly, monthly, or at another time.]Example – an Optum patient goes to Walgreens on Tuesday, gets her script for 30 tabs of 800mg ibuprofen. Did Walgreens know and transmit to Optum the lowest price it accepted for that drug on that day at that pharmacy?
Of course not.

Understanding of contracts between the traditional triad of pharmacy/PBM/comp payor – The Commonwealth's interpretation of how payment agreements (within the specific context of MGL c. 152, Section 13) should run between those entities is, frankly, unique in relation to how other jurisdictions operate.
In English, what Optum is saying is the Commonwealth thinks contracts should be three-way – PBM, pharmacy, and payer/PBM customer.
That is patently impossible; there are tens of thousands of employers and other entities contracted with PBMs, which in turn contract with thousands of pharmacies.
From the AG press release:
"Our workers' compensation insurance system has specific processes in place to help ensure drug pricing is handled fairly, maintains transparency, and keeps costs down," AG Healey said.
My view – well, no.
If I read this interpretation right, Massachusetts wants something no other state does to solve a problem that no other state seems to think exists.
I suspect the AG's office is also pursuing similar litigation against other PBMs – and more's the pity, because from what I have been able to learn, the AG did NOT handle this "fairly".
If that's a misinterpretation, it's due to a lack of responsiveness and clarity from the gentleman from the AG's office who chose to NOT be "transparent".
What does this mean for you?
If you're a PBM, make sure you're on top of this.
[note – Optum is not a client, and we've actually crossed swords several times of late. Regardless, from what I can tell Optum did NOT attempt to drive "up costs and…unlawfully profit."]
note 2 – happy to re-engage with the AG's office at any time.