It doesn't generate profits for the medical-industrial complex.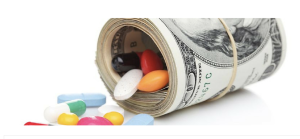 From a societal perspective primary care is wildly undervalued – and wildly under-appreciated – because primary care doesn't make money for anyone, especially primary care providers.
Which makes no sense on every front but the profit one. If everyone had good primary care,
they'd be healthier,
their health risks would be identified early and a plan developed to address them,
they'd have a provider who treats them as a whole person, who understands that we are a bunch of tightly-interrelated organ systems that have to be considered as a whole, not as individual organs,
they'd understand non-physical issues can be just as impactful as physical ones,
there'd be a lot less need for specialists, and
healthcare costs would likely be a lot lower.
Healthier people don't need as many medications, devices, treatments, injections, therapies, surgeries, rehab, inpatient beds or surgical centers as unhealthy people.
And that's where the money is.
Kaiser Permanente has generally excellent primary care – yet it can't/hasn't been able to translate that excellence into a sustainable competitive advantage.
I believe that's because KP – and pretty much everyone else – is thinking about the "value" of healthcare the wrong way.
Tomorrow – how we define value today – and why that is wrong.